News
Opioid commission's anti-marijuana argument stirs anger
Category:
News
| Posted on Wed, November, 15th 2017 by THCFinder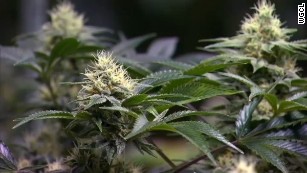 (CNN)New Jersey Gov. Chris Christie, head of the presidential commission on opioids, warned of the dangers of marijuana in a letter to President Donald Trump earlier this month about the panel's findings, saying the current push for marijuana legalization could further fuel the opioid epidemic.
"There is a lack of sophisticated outcome data on dose, potency, and abuse potential for marijuana. This mirrors the lack of data in the 1990s and early 2000s when opioid prescribing multiplied across health care settings and led to the current epidemic of abuse, misuse and addiction," Christie wrote in the letter, which was released with the
commission's final report
.