News
Banks Caught in the Medical Marijuana Meltdown
Category:
News
| Posted on Mon, September, 19th 2011 by THCFinder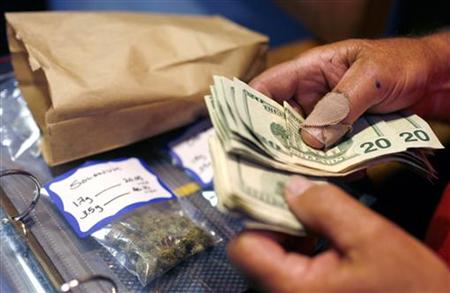 In another wishy-washy battle the federal government is going back on its word once again. At the forefront this ongoing battle against the federal government are the dispensary and collective owners who have put everything on the line so the rest of us can have access to great, reasonably priced medicine. The banks are caught in the crossfire, they want to help the communities and surrounding businesses however the Federal government is threatening them with legal action if they do so.
The recent banking issues have not hit California as hard as other markets. "In California the banking problem doesn't seem to be as bad; their dispensaries may not be regulated as much and they are more profitable." While this doesn't sound like an issue affecting all patients it will affect any patients who enjoy the luxury of paying for their meds with a credit card. Colorado Democratic Congressman Jared Polis has entered legislation that would remove the need for dispensaries to report their activities to the federal government, hopefully putting an end to some of the struggles we are still going through.