News
THC analysis of 2,700-year-old-Marijuana Shows Similarities to Pot of Today
Category:
News
| Posted on Tue, June, 7th 2011 by THCFinder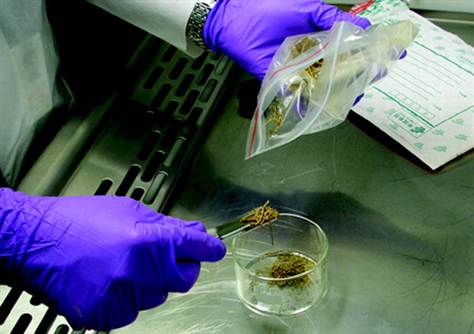 A recent excavation in the Gobi Desert has uncovered a man and his stash of marijuana, dating back over 2,700 years. The man was believed to have died in his mid-40's. Scientists found more than 2 pounds of marijuana buried with him, still in excellent condition.
Many characteristics of the marijuana found are consistent with that of a cultivated strain. A recent scientific analysis revealed that the THC content of the marijuana found is "quite similar" to the cannabis of today. Scientists believe the man buried was a shaman, a spiritual leader and healer. He was buried with several rare items consistent with that of a spiritual guide. Though hemp was grown and used in rope making around this time, scientists believe these people used reed fibers for rope.
It is still unclear whether the cannabis was for medical or spiritual reasons, but facts show that it was in fact used psychoactive reasosn
(Source)