Cannabis Blog
Jack in the Box to offer new menu to target marijuana smokers with munchies in California
Category:
News
| Posted on Fri, December, 29th 2017 by THCFinder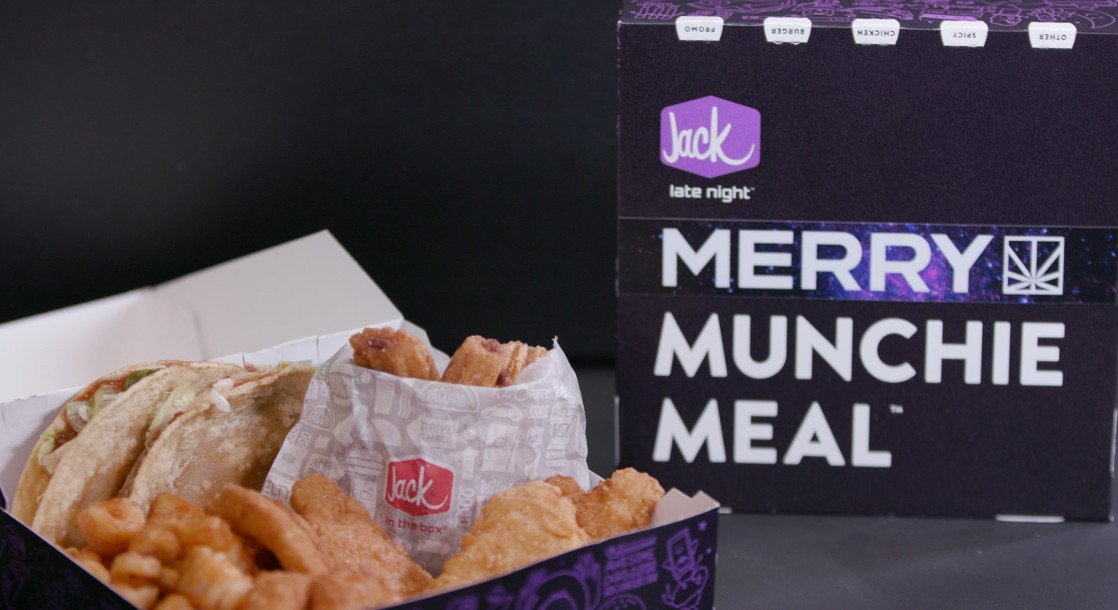 LONG BEACH, Calif. – Jack in the Box is going to take advantage of California's new recreational marijuana laws by offering a new menu targeting pot smokers.
The fast food chain will debut the weed-themed Merry Munchie Meal at three restaurants in Long Beach, California in mid-January, USA Today reports.
The munchie meal will be offered from Jan. 18 to 25 and is part of a partnership with cannabis lifestyle website Merry Jane – which is backed by Snoop Dogg.
Read More:http://kdvr.com/2017/12/28/jack-in-the-box-launches-new-menu-to-target-marijuana-smokers-with-munchies/
Comments
Recent Articles
';